Clojure Gazette 1.19
Written by Eric Normand. Published: August 24, 2012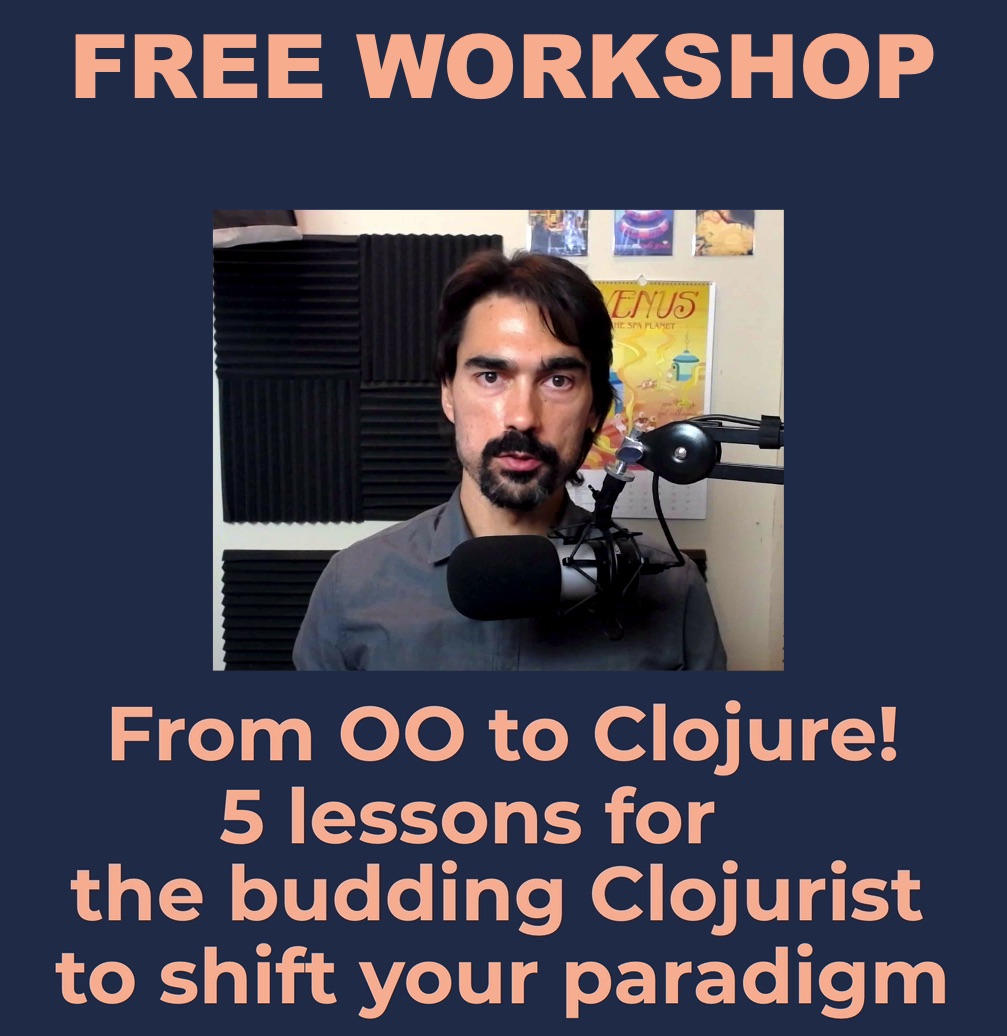 From OO to Clojure Workshop!
Watch my free workshop to help you learn Clojure faster and shift your paradigm to functional.
Clojure Gazette
Issue 1.19 - August 24, 2012
editorial
Declarative Programming
Declarative programming means telling the computer what instead of how. SQL is declarative: you say what data you want. It is up to the database to figure out how to give it to you.

Declarative programming is having a slight resurgence at the moment. Clojure is feeling it, and I thought I'd tap into it that for this issue.
 

Have fun!

Eric Normand <ericwnormand@gmail.com>

PS I love to hear from readers. Just reply to this email to get in touch!
PPS Tell your friends about the Clojure Gazette.


logic, again
core.logic
core.logic is a Prolog-style logic language embedded in Clojure. It is shaking things up. I've referred to core.logic before, but I repeat it because it is the perfect example of declarative programming in Clojure.
turing tar pit
Out of the Tar Pit
A great paper that analyzes common sources of complexity in software and traditional approaches to managing that complexity. It ends with a wide-eyed proposal for dealing with complexity by focusing on declarative programming.
sponsored link
Consider purchasing a sponsored link in the Clojure Gazette.

The Clojure Gazette reaches the inbox of over one thousand highly educated Clojure enthusiasts each week. The Gazette is also syndicated on Planet Clojure, where it reaches a larger and wider audience. Advertising on the Gazette is the best way to reach the best Clojure programmers.

If you have a high quality product, service, or event, a link to your site and a promotional description may be a good fit. Get in touch and we'll talk.
evidently stuart
Evident Code, at Scale
Stuart Halloway gives a similar talk to a previous talk about making code evident, that is making it say what it does. He goes into Datomic a bit, as an example.
declared dead?
An Overview of Datalog
Datalog was a part of clojure-contrib, but it is no longer being maintained. Would someone like to take it?
finally, a good explanation