Clojure Gazette 1.24
Written by Eric Normand. Published: October 19, 2012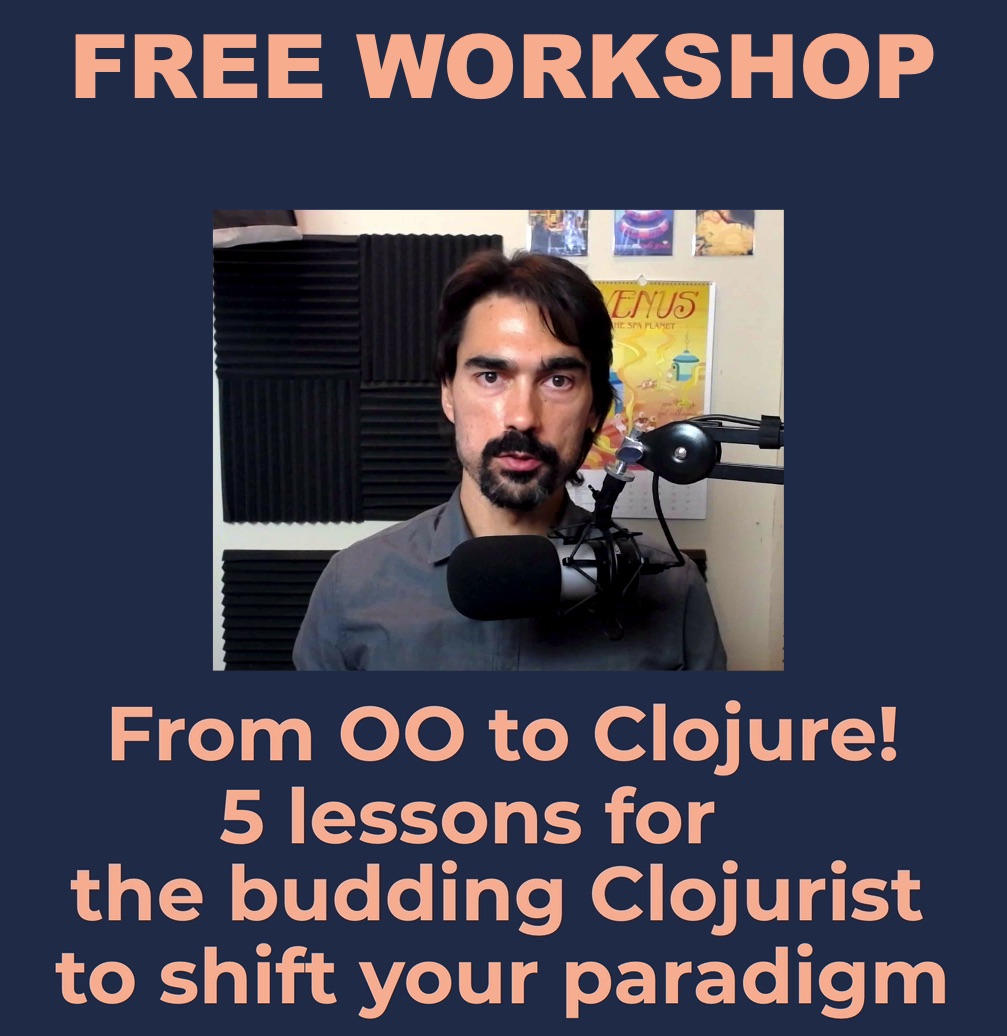 From OO to Clojure Workshop!
Watch my free workshop to help you learn Clojure faster and shift your paradigm to functional.
Clojure Gazette
Issue 1.24 - October 19, 2012
editorial
Hello

Today is just some interesting media from the interwebs about, related to, or unrelated to Clojure.

By the way, I am putting together an issue about the JVM. Would you like that? What topics would you like to hear about?

Enjoy!
Eric Normand <ericwnormand@gmail.com>

PS. I love to hear from you. Just hit reply!


brains
Computing Like the Brain

The Strange Loop 2012 videos are starting to come online. This one is about some "operating principles" of the neocortex and how they can be simulated in a computer. The talk is given by Jeff Hawkins, who created Palm and is now creating Numenta.
total eclipse
The Secret of Psalm 46

Worth a listen. Though Brian Moriarty focuses specifically on Easter Eggs in games, the lessons could be applied to any craft.
graphical
Prismatic's "Graph" at Strange Loop

A quick introduction to a higher-level structure for defining functions which makes data flow more evident. I do not know what I would do with them, but interesting nonetheless.