PurelyFunctional.tv Newsletter 231: Luna, Beautiful, Abstraction
Written by Eric Normand. Updated: July 7, 2017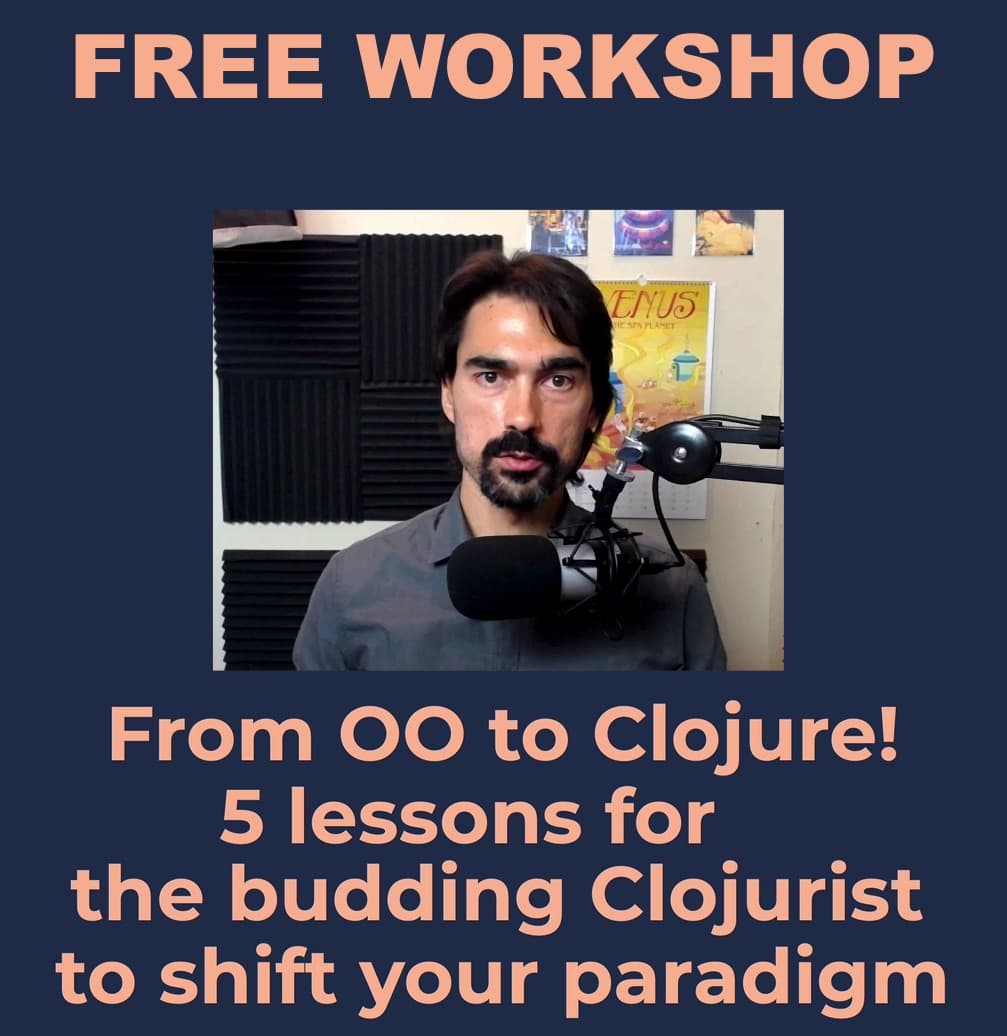 From OO to Clojure Workshop!
Watch my free workshop to help you learn Clojure faster and shift your paradigm to functional.
---
Issue 231 - June 26, 2017
---
Hi friends,
Thanks so much for being on this journey with me. I couldn't do it without you.
Please enjoy the issue.
Rock on!
PS Want to get this in your email? Subscribe!
---
William Byrd (from Mini Kanren fame) geeking out over the Lisp interpreter written in itself.
---
I was rereading this old post of mine, from back when I posted articles in the Clojure Gazette.
---
This is a great interview and worth a re-listen.
---
A bit terse, but this does cover a lot of the bases for things a newbie would want to know about the community.
---
Stu Halloway describes how to use Spec to select a library. There's a lot of expert Clojure knowledge all the way through.
---
I'm a big fan of Bret Victor and his mission to transform computing. I had never read this article.
---
---
Dan Lebrero has been on fire with these articles. This one is about how to coordinate an effect among multiple threads.
---
Mark Allen discusses the Law of Leaky Abstractions.
---
An interesting dynamic and visual functional language. I'm glad to see the artificial barriers crumble between typed and available-at-runtime languages.