PurelyFunctional.tv Newsletter 246: 2 CFPs, Clojurecademy, Data Science
Written by Eric Normand. Updated: October 22, 2017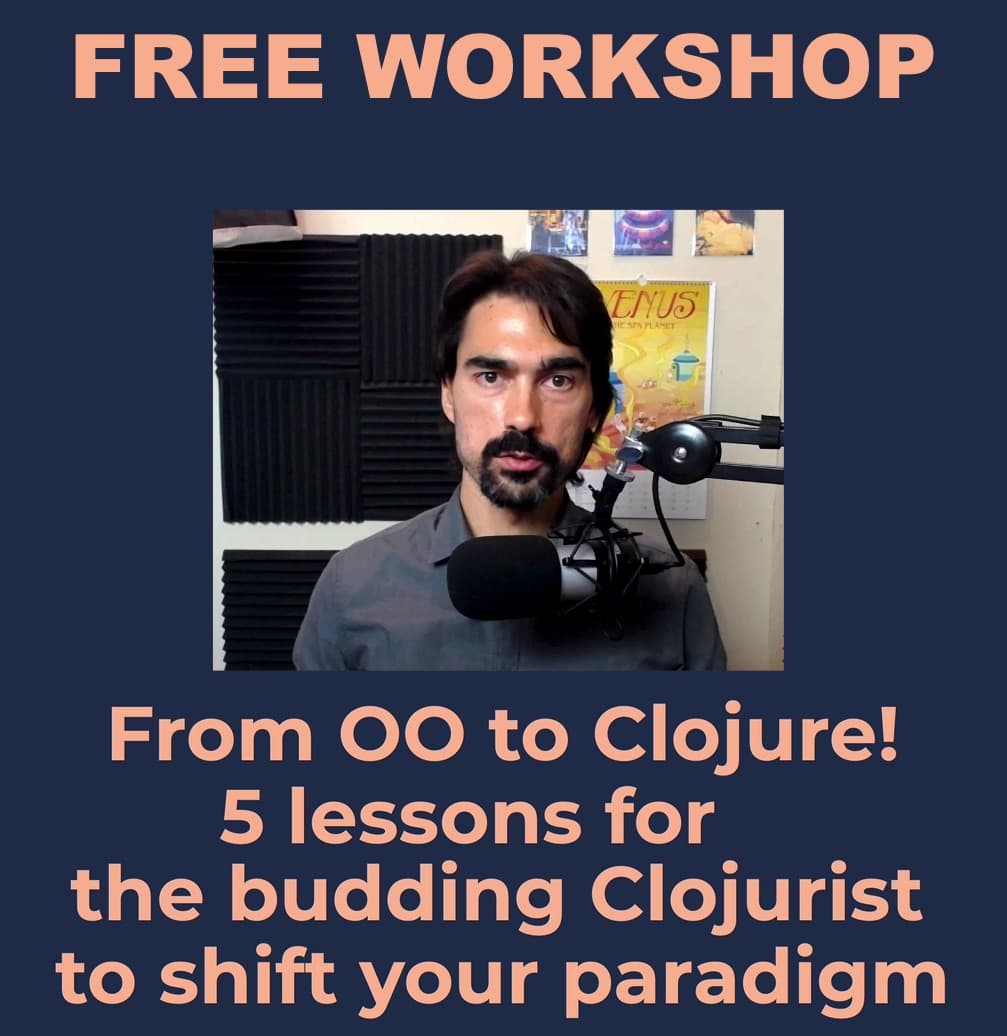 From OO to Clojure Workshop!
Watch my free workshop to help you learn Clojure faster and shift your paradigm to functional.
---
Issue 246 - October 09, 2017
---
Hi Clojuristas,
I am very excited about Clojure/conj this week. It's the 10th anniversary of Clojure! I'll be speaking on Thursday. See you there.
Please enjoy the issue.
Rock on!
PS Want to get this in your email? Subscribe!
---
Simon Belak gives his experience using Clojure for a data-driven organization. His definition of "data-driven organization" is one where you can answer questions with data interactively---not just the questions you planned to answer ahead of time. Very nice talk. If I think Clojure has any chance of having a "killer app", Data Science is a good contender (though we're still far from that).
---
I just finised this book by Steven Pinker. He is a linguist who uses his modern view of language to address stylistic questions. Spoiler: it's all about communicating clearly, not following a list of style rules. Well-worth a read for anyone who writes.
---
The :clojureD CFP is open now for 30-minute or 6-minute talks.
---
This year in Bangalore, IN/Clojure is happening again! The CFP is open!
---
Ertuğrul Çetin has recently opened up Clojurecademy, which is a platform for creating and consuming Clojure courses. You, as the teacher, can create exercises that the student can run in their browser.
---
Tickets are still on sale. Check out the awesome speaker lineup, including Dr. Gerald Jay Sussman, author of Structure and Interpretation of Computer Programs.