PurelyFunctional.tv Newsletter 252: Brand, Distributed, Feelings
Written by Eric Normand. Updated: November 28, 2017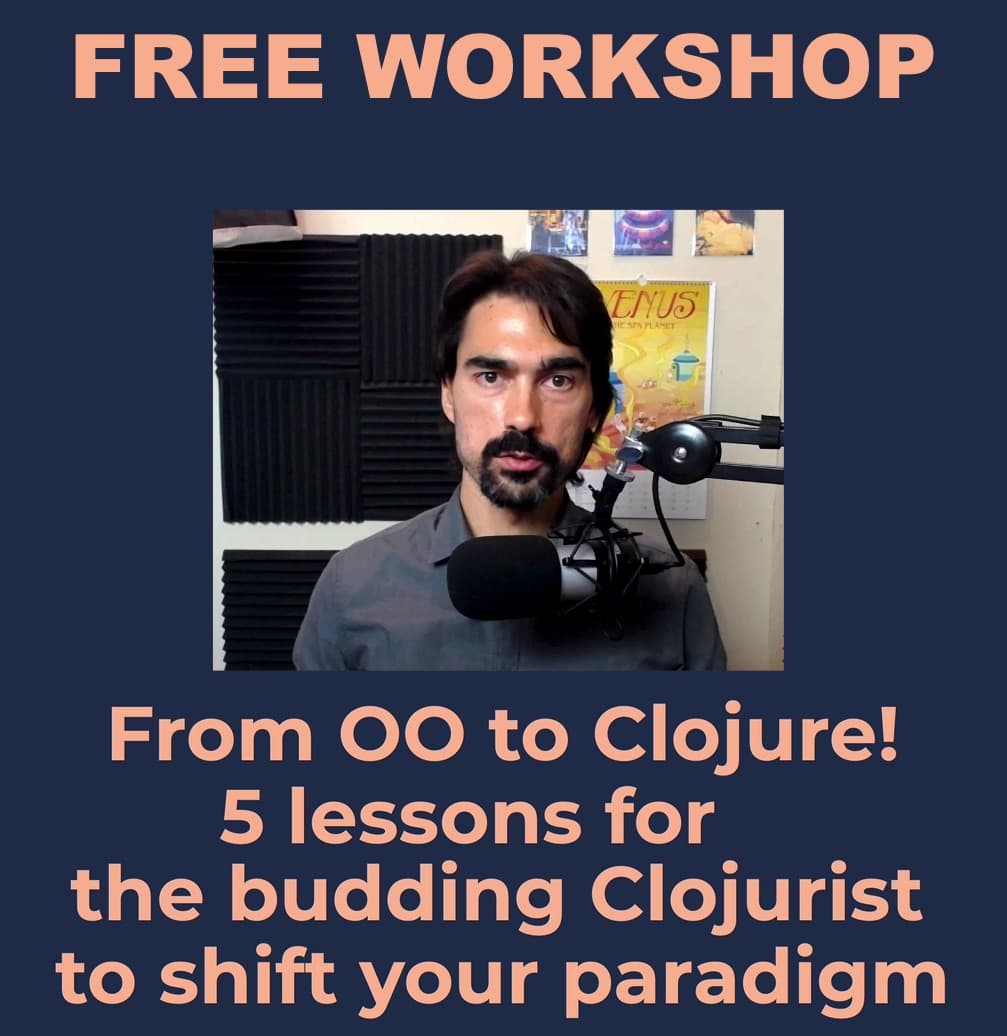 From OO to Clojure Workshop!
Watch my free workshop to help you learn Clojure faster and shift your paradigm to functional.
---
Issue 252 - November 20, 2017
---
Hi Clojurists,
Last week I opened up the Early Access Sale for Understanding Re-frame. You can get 60% off the unfinished course with access to all new lessons as they comes out. Of course, members get access to everything already. Add Understanding Re-frame to the cart, Use coupon code REFRAMEPEAP when you're checking out, and enjoy the new checkmark functionality :) The coupon will expire soon.
I had one free lesson in the course, to give a feel for what you'd learn. The lesson was an overview of the whole Re-frame stack. But because it's over four hours already (and growing), I decided to make a second lesson free. This one is an overview of the parts of Re-frame.
Please enjoy the issue.
Rock on!
PS Want to get this in your email? Subscribe!
---
Have you ever found yourself printing large maps, trying to find the nested data you're looking for? Egg Syntax has created a tool to help you quickly explore complex, nested data structures at the REPL.
---
Neha Batra explains why a brand is important and how to go about building one.
---
I worked remotely for many years. This article by Jake McCrary has some good guidance.
---
Well, I wrote out these reasons. Which is most compelling to you?
---
Arne Brasseur has been working on making his Discourse forum into a place to build a strong community. I've never been one for online discussions, but I think I'll give Arne's site a try. I really trust his leadership on this. A community site couldn't be in better hands.
---
Avdi Grimm was in my home town of New Orleans this past week. After the conference, he reflected on what makes the Ruby community great.
---
Yes, the course continues. Now with over 4 hours of video lessons. Here are the lessons I've published since the last newsletter:
Use the coupon REFRAMEPEAP for 60% off.
---
What does it mean to say things are composable?